AtlantisMOTO
the INTELLIGENT SECURITY SYSTEM WITH ALARM AND GPS LOCATOR
Only if it is Atlantis MOTO, it is like Atlantis MOTO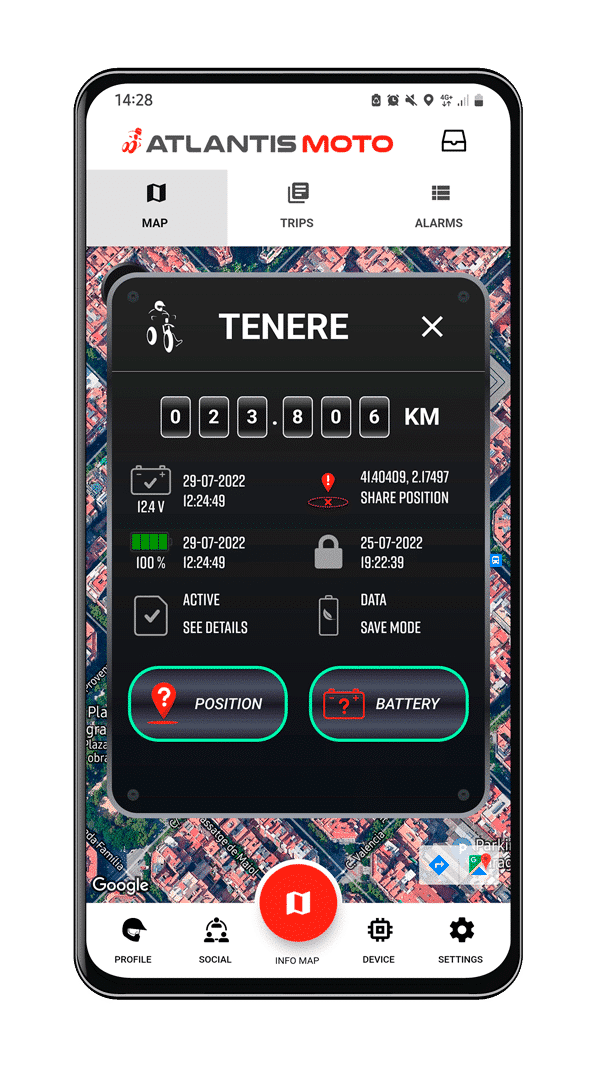 Alarms and real-time
GPS location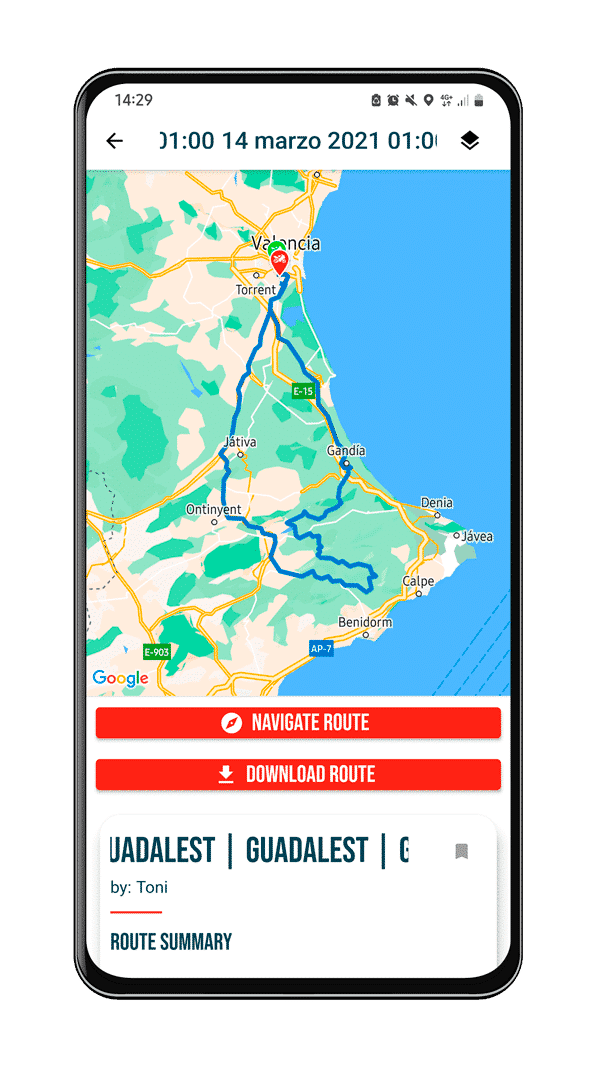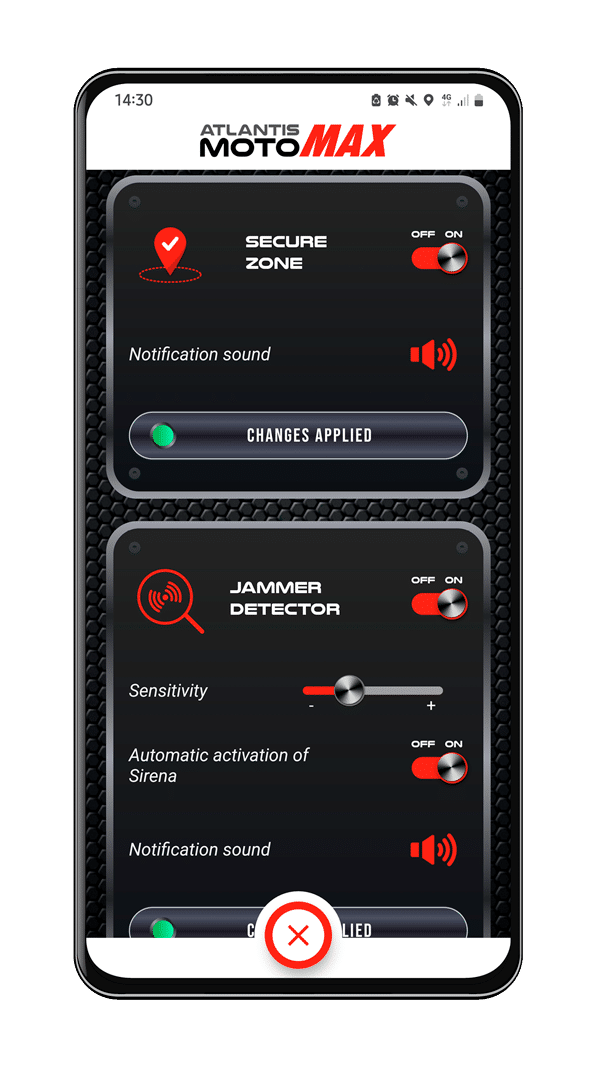 Control Total
Wherever you are y
when you need it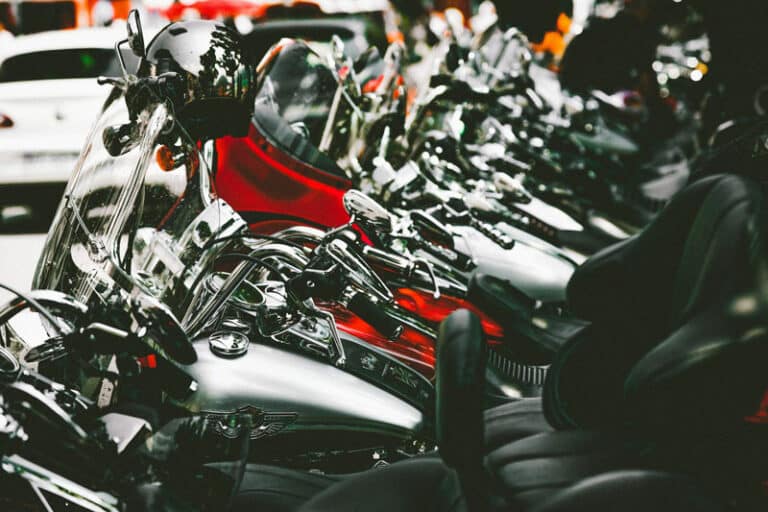 Do you want to keep your motorbike under control and safe at all times?
With Atlantis MOTO you can. You will always be connected to your motorbike and you will receive alarms on your mobile phone (or from the mobile phone where you install the App) automatically if someone moves it. With 23 functions controllable from your phone.
See all the features by clicking here.
This changes everything.
A new way
to experience your motorbike
Enjoy the peace of mind of knowing that if anything happens to your bike, you'll be the first to know.
Having your motorbike under control
and connected to you,
is just the beginning.
Your Atlantis MOTO will provide you with new and innovative features that are useful for your motorcycling life. All controlled from your mobile phone
There are so many bikers like motorbikes, so you can choose and set up your Atlantis MOTO system to your taste. Do you want to have a siren? Add this accessory to your AtlantisMOTO device and so dissuade a possible theft.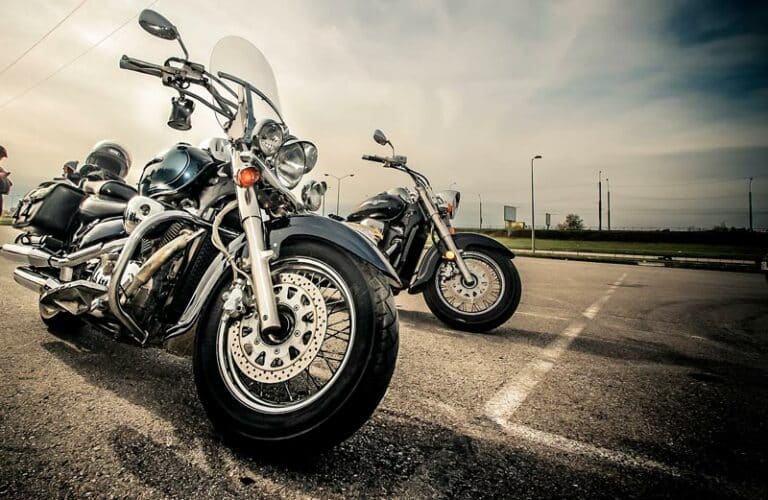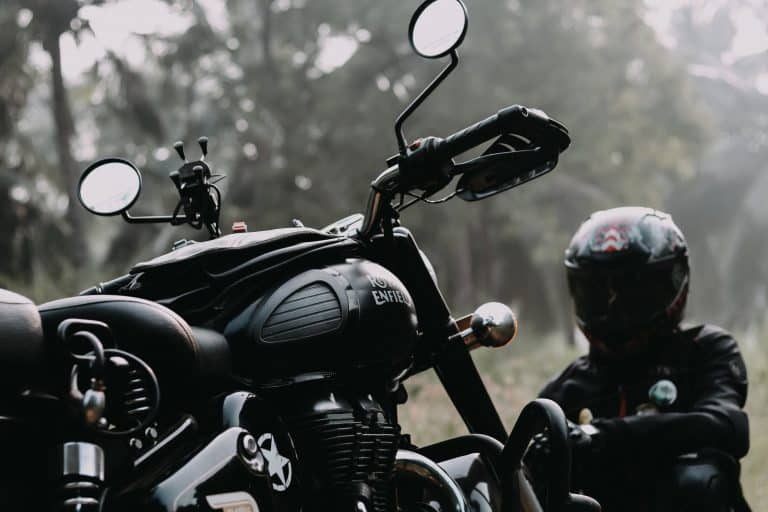 You are the most important part of your bike
Share your position in real time with whomever you want, or add a drop sensor that will automatically alert whomever you decide in case something goes wrong. Every second counts.
The information in our databases is protected through secure and restricted access. All data is stored on secure servers located in Europe, complying with the European RGPD regulations on data privacy.
Always in constant evolution
If you think that Atlantis MOTO is "just" an alarm with GPS tracker, you will discover that it is not, it is much more, and it grows and improves with every free update we release. With a whole community behind it to discover new routes and share experiences.
Fully personalised support and assistance
You can contact us through any of the communication channels we offer. We will be pleased to attend you personally.
Find out which is your
AtlantisMOTO

.
| Alarm functions | | | |
| --- | --- | --- | --- |
| Unauthorised movement alarm | | | |
| Alarm for disconnection of your motorbike battery | | | |
| Internal security battery | | | |
| Security zone exit alarm | | | |
| Jammer detection alarm | | | |
| Automatic siren activation on motion detection | | | |
| Automatic programmable tracking | | | |
| 0 consumption of your motorbike battery | | | |
| APP functionalities | | | |
| --- | --- | --- | --- |
| Automatic and manual real-time localisation | | | |
| Battery level monitoring | | | |
| Battery level warning | | | |
| Configurable speed limit alert | | | |
| Configurable zone entry or exit warning | | | |
| Driver safety | | | |
| --- | --- | --- | --- |
| Warning by activation of Drop Sensor | | | |
| Automatic notification to your trusted group | | | |
| Manual siren activation | | | |
| Real-time position sharing | | | |
| Guide to your bike | | | |
| Social and Community Functions | | | |
| --- | --- | --- | --- |
| Consultation of your trips | | | |
| Automatic recording of your routes | | | |
| Downloading GPX or KML files of your routes | | | |
| Sharing routes in the App | | | |
| Group sharing of your position in real time | | | |